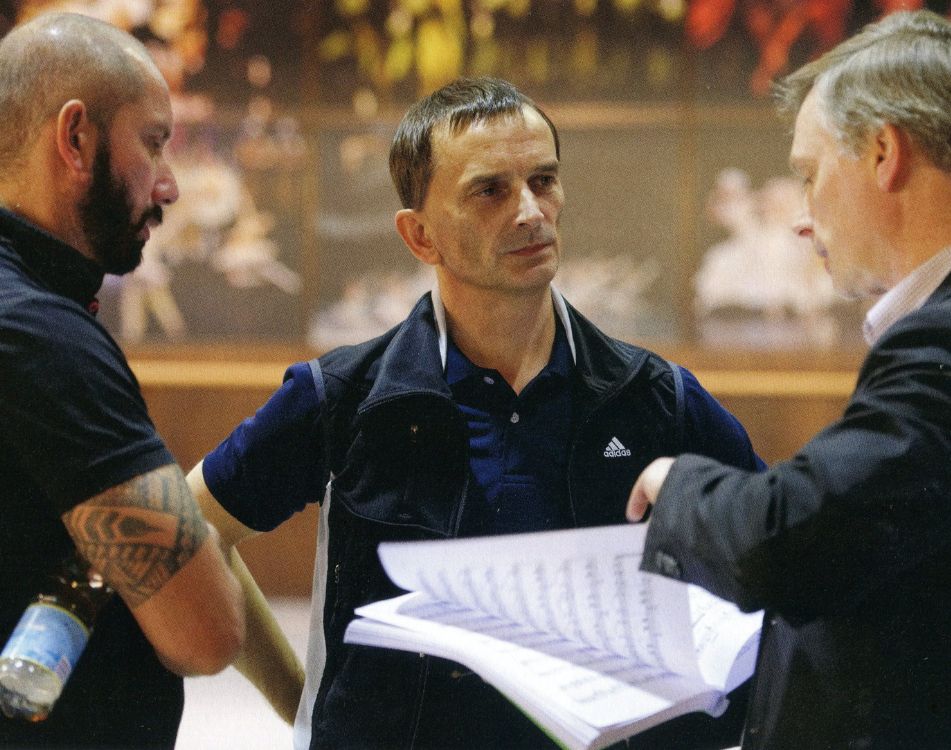 Our vision is to conserve the masterpieces of Marius Petipa and his contemporaries for future generations of dancers and audiences. Art does not stand still — even classical ballet is constantly changing and progressing. We feel the best way to preserve Petipa's legacy is to revive and reconstruct his productions with modern perspectives. By carefully studying archival records, honoring original creations of the masters, and incorporating the technical and physical capabilities of today's dancers, we allow the choreography of these early ballets to evolve and be seen in a new light.
"I consider the reconstruction of old ballets to be one of the most important directions in the work of choreographers: this is often the only way to preserve the classical heritage, to pass on the tradition, to study the history of the art of dance."
Vasily Medvedev
PRESERVING CHOREOGRAPHIC LEGACY
Developing Creative Potential
We work with ballet companies worldwide to create unique reconstructions of Petipa ballets. Lost and forgotten masterpieces come to life in a new light, delighting audiences with the grandeur and richness of costumes and props reminiscent of another time. Included here are a few notable selections of our choreographic work.
The Romance of the Rosebud and the Butterfly
La Esmeralda
The Nutcracker
Grand Pas Electrique from the Bluebeard
The Sleeping Beauty 
Le Corsaire
La Bayadere
RECOGNIZING TALENT AND DEDICATION
Petipa Heritage Foundation Award
To recognize the exceptional talent and dedication to the vision of Marius Petipa and the development of the art of ballet, the Petipa Heritage Foundation Award was established in 2019. The award bestows high honor of recognition within the ballet community for outstanding contributions to the arts. The laureates include prominent ballet artists, choreographers, dance critics, and dance institutions, nominated annually by our Honorary Advisory Committee members.
SUPPORTING FUTURE GENERATIONS OF DANCERS
School Programs and Scholarships
Supporting ballet education is a vital part of our mission of developing the future generation of dancers. Our growing collection of choreographic works includes many children's dances, supporting classical ballet education, and diversifying the repertoire of ballet schools. In collaboration with dance institutions, we organize unique master classes and educational programs, provide artistic guidance, and produce full-scale productions on an affordable budget. Our most recent project with the Bayer Ballet Academy, the production of La Esmeralda, included not only specially adapted choreography to shorten the length of the ballet but also a rental of professional costumes from Staatsballett Berlin, one of the most prestigious ballet companies in the world. We further support talented dancers with scholarship awards and professional engagement opportunities.
"Reconstructions of the masterpieces of the past are possible only with dancers of the highest level of training and with the necessary material and technical base."
John Neumeier