PRESERVING CHOREOGRAPHIC LEGACY
Developing Creative Potential
We work with ballet companies worldwide to create unique reconstructions of Petipa ballets. Lost and forgotten masterpieces come to life in a new light, delighting audiences with the grandeur and richness of costumes and props reminiscent of another time. Included here are a few notable selections of our choreographic work.
THE ROMANCE OF THE ROSEBUD AND THE BUTTERFLY
Kazakh National Ballet Academy
Bayer Ballet Academy
The Romance of the Rosebud and the Butterfly is believed to be the last work of Marius Petipa. It was choreographed to a specially commissioned score by Riccardo Drigo and was scheduled to premiere in 1904 at the Hermitage Theater, St. Petersburg, but was inexplicably canceled before the first performance. "All my work is wasted," wrote Petipa in his diary. Vasily Medvedev and Stanislav Fečo recreated this lost masterpiece using the surviving original notation score, musical score, and costume sketches.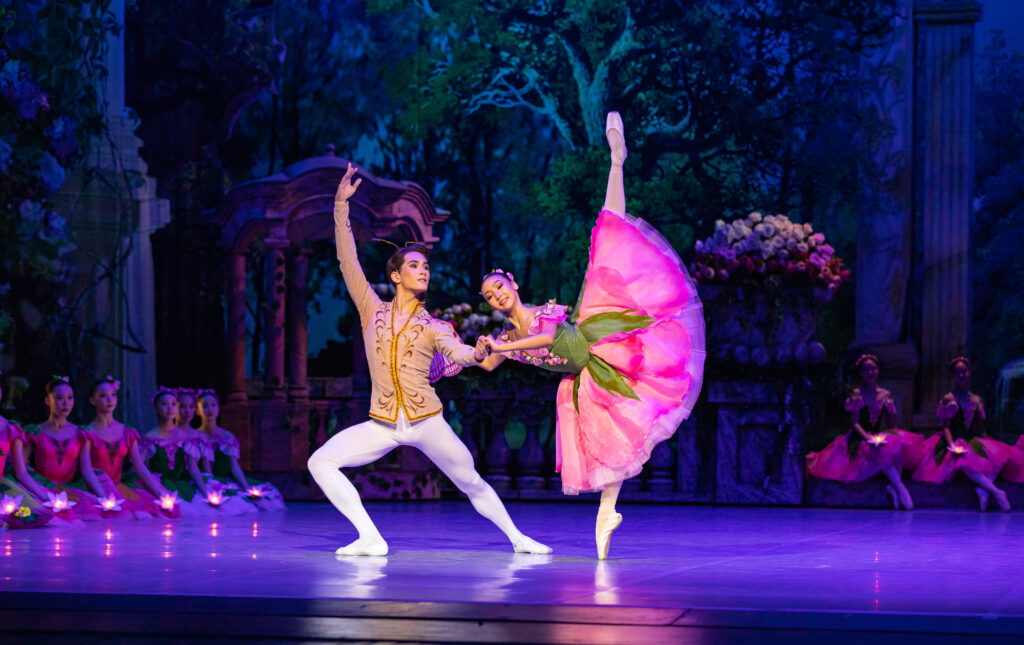 Bolshoi Ballet
Staatsballett Berlin
Compañía Nacional de Danza
Ballet of the Slovak
National Theater
Ballet of Croatian National Theater
Inspired by Victor Hugo's novel Notre Dame of Paris, La Esmeralda ballet was originally choreographed by Jules Perrot in 1844 to music by Cesare Pugni. However, it was the 1886 version by Marius Petipa that brought the ballet its world fame. Petipa enlarged and embellished the production with additional dances and musical revisions. Although the ballet continued to be performed in subsequent years, much of the original Petipa choreography was lost or changed.
Vasily Medvedev was tasked to revive Petipa's 1886 version. Working with Yuri Burlaka – artistic director of Bolshoi Ballet, Vasily researched numerous archived documents and reconstructed choreography as closely as possible to Petipa's masterpiece.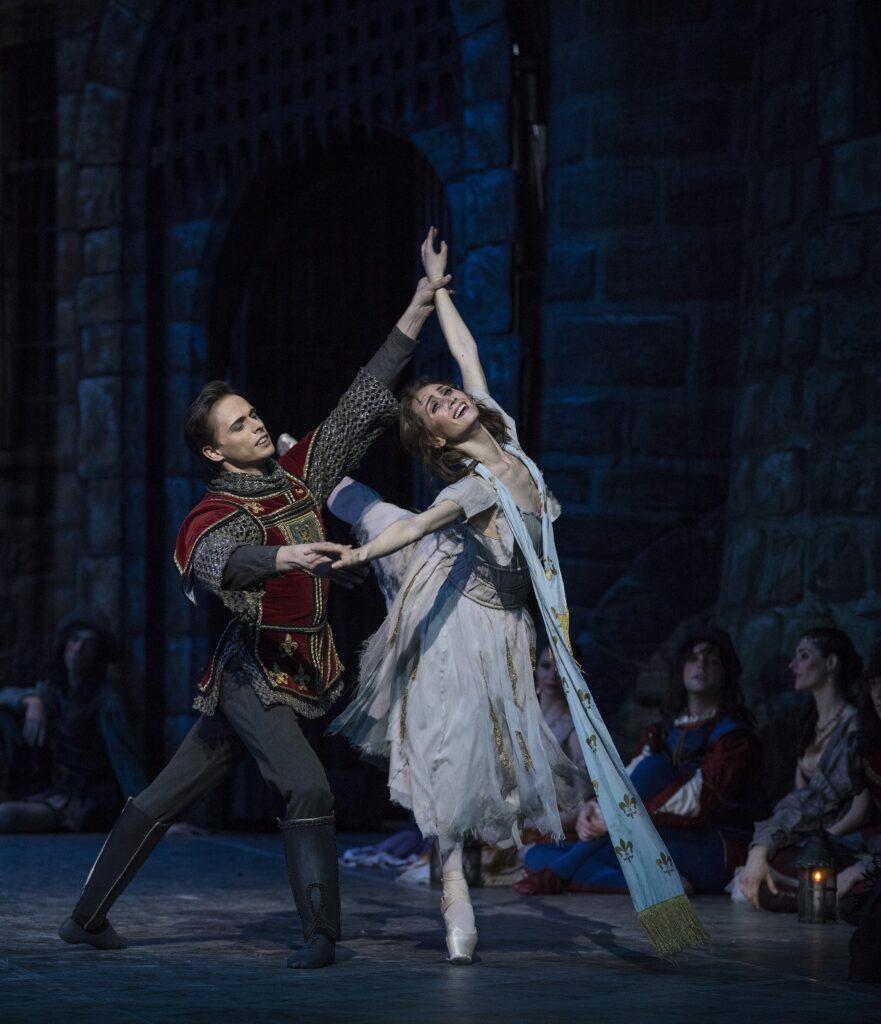 "Vasily Medvedev is a choreographer with a genuine appreciation of old ballets… both dance as an art form and the heritage we are leaving for future generations applaud the team for giving us vibrant production of this significantly important ballet from the past."
Ivor Guest and Ann Hutchinson Guest, Dancing Times
"Medvedev and Fečo have managed to inject 2018 values into ancient folklore and one hopes that this magnificent looking production will be seen on stages further west in the near future."
Deborah Weiss, Dance Europe
"..old chestnut gloriously recreated…"
Deborah Weiss, Dance Europe
"La Esmeralda is a fine example of grandiosity."
Harald Tribune
This Nutcracker production was a unique attempt at historical reconstruction of the beloved fairytale based on Petipa's libretto and scene script, historical sketches of costumes by Ivan Vsevolozhsky, and a set by Mikhail Bocharov and Konstantin Ivanov. In addition, for the very first time, the Golden Waltz (Waltz of Flowers) was presented to the audience in the form originally planned by Petipa, including the appearance of a large porcelain vase and dancers with the golden chains.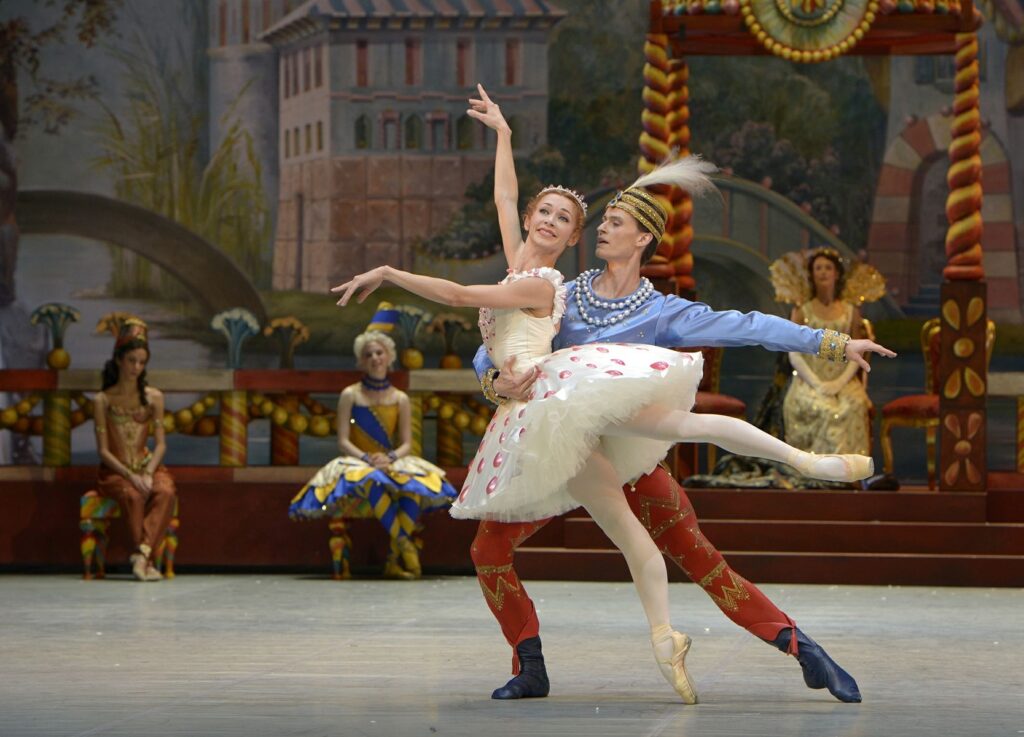 "Medvedev and Burlaka have delved into the archives, not only for choreography but also for the original sets and costumes, and have added their own tasteful traditional-style choreography, including many children's dances…with assistant Stanislav Fečo [they] rehearsed and coached the company for this fine presentation."
Margaret Willis, Dance Tabs
GRAND PAS ELECTRIQUE FROM BLUEBEARD
Compañía Nacional de Danza
Ballet of the Slovak National Theater
Yacobson Ballet in St.Petersburg (with Soloists from Bolshoi Ballet and Bavarian State Ballet)
This project was the recreation of grand pas from the forgotten ballet – Bluebeard, using the original historical scores by Peter Schenk and providing unique orchestral recording. Costumes and scenography were inspired by historical sketches from Russian museums. Petipa created this ballet in honor of his 50th anniversary of service to the St. Petersburg Imperial Theaters. St. Petersburg Gazette wrote of Petipa and this performance, "demonstrating once again that no one in Europe can claim to be his rival."